Back to top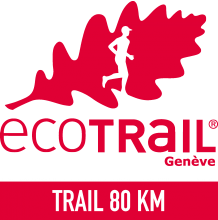 80 Km - Into the Wild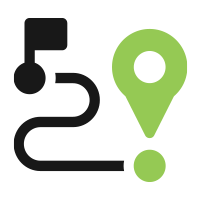 DISTANCE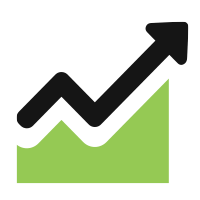 ALTITUDE GAIN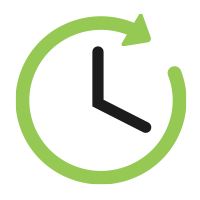 TIME LIMIT
13h30 (temps effectif de course)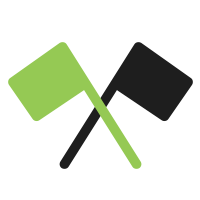 START TIME

INDEX UTMB

80 KM / INTO THE WILD
Some say "that the longer, the better"... We'll let you decide about that but clearly this distance is the ultimate of our event.
Sensual and wild this race is just waiting for you to discover it's beautiful track in the Geneva countryside before flying to the 7th sky on Mont-Salève which will offer a breathtaking view of Mont Blanc on one side and the mythical Jet-d'eau on the other... Sensitive legs abstain !
1st point of note: Once they arrive in Monnetier-Mornex, the 80km trail runners set off in the opposite direction to complete the Petit-Salève loop and then climb back up to the Grand Salève. From now on, this part of the route will be an out-and-back.
2nd point of attention: From 3.00 pm, at km 51.5, trailers arriving at the bottom of the Petit Salève in the village of Monnetier-Mornex will have to take the compulsory alternative route, i.e. the 64 km route which descends directly via the Pas de l'Echelle path.
3rd point of attention: It is compulsory to download the GPX track of the 80 km on a connected tool.
Purple logo: start of the accompanied KM
Inscriptions / Bib distribution
Registrations until : 03.06.2023

Runner's meal on arrival to reserve at registration.

Date of bib distribution :

Thursday 8 June from 12.00 to 14.00

Friday 9 June from 16.30 to 20.30

Place of bib distribution :

At our partner Vélomania, next to Office World, Rue Eugène-Marziano 15, 1227 Carouge

Access by tram: 15 & 17 stop Industriel 

Train access: Lancy Pont Rouge station

The bib can be withdraw by someone else if they can present the confirmation of registration
Musée d'histoire des Science, parc "Mon Repos", 128 rue de Lausanne, 1202 Genève

TER, La Perle du Lac

BUS 1, stop Genève Sécheron Gare

BUS 25, stop Genève Sécheron Gare 

Meeting : 6:00

Departure : 6:30

 

Bag drop-off:

From 5.45 am to 6.30 am in the vehicle located at the entrance to the start area, next to the Museum of the History of Science.

Bags will be taken to the finish area

Walking poles can be used on the 80km

Please register the number of the Race Coordinateur in your phone before departure : +41 77 481 38 94

Follow the race live.
Tropical Corner, Quai de Cologny 5, 1223 Cologny

How to come on arrival : Bus Stop " Genève-Plage"

Bus 6 (Vernier-Village - Genève-Plage)

Bus 2 (Onex-Cité - Genève-Plage)

Bus G (Veigy-Douane - Rive-Genève)

Bus E (Hermance - Rive-Genève) 

Podiums : Cathegory scratch Men/Women

Finisher medal

Finisher t-shirt

Refueling 

Runner's meal if reserved at registration

 

Free Massage

Changing rooms and showers on site 
Mandatory Equipment
·       Minimum water reserve 1.5 liters
·       Food reserve
·       Personal cup 15cl minimum
·       Headlamp with new batteries
·       Reflective cuff
·       Survival blanket
·       Mobile phone
=> Please add the organization's phone number to your mobile phone before the start of the race
=> Don't hide your number
=> Start the race with your phone's batteries charged
·       ID
·       Garbage bag
Blog Live the Ecotrail experience!